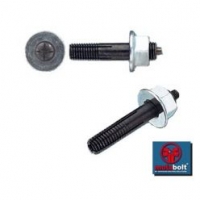 Ideal for damaged, worn or incomplete threads.

Threads that have become contaminated (by rust, paint or plating).

situations where a conventional bolt is impossible or impractical.

Available in two versions for permanent and temporary repair.

Eliminates the need to discard expensive components due to thread damage.

Reduces downtime.

Available in handy kit form ready for urgent maintenance demands.